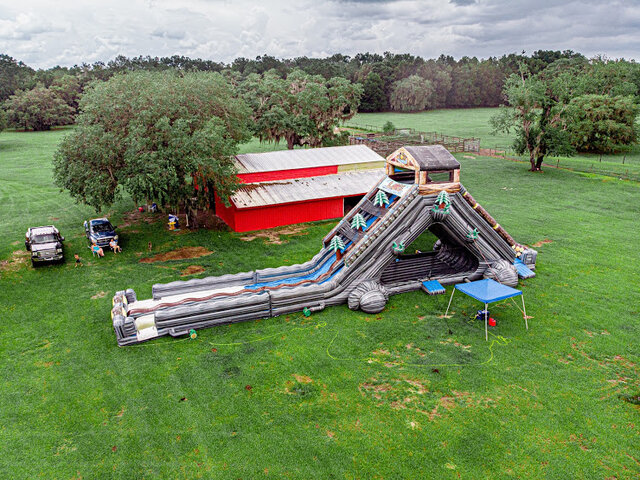 LOG JAMMER
The Massive Log Jammer!
Having a massive party or event? Look no futher then the massive Log Jammer! The log jammer is 32ft tall and 120ft long.
The Log Jammer Extreme Water Slide.
Climb 20′ of rugged terrain including logs, boulders and trees. At the top of your hike, you are faced with almost 50′ of an exhilarating water slide! Beneath this massive water slide is an enclosed jumping area. Two attractions for the price of one! What better way to keep kids and adults entertained on a hot summer day than a cool, refreshing water slide and a day of jumping?
Log Jammer
The Tallest slide in the North Central Florida area!