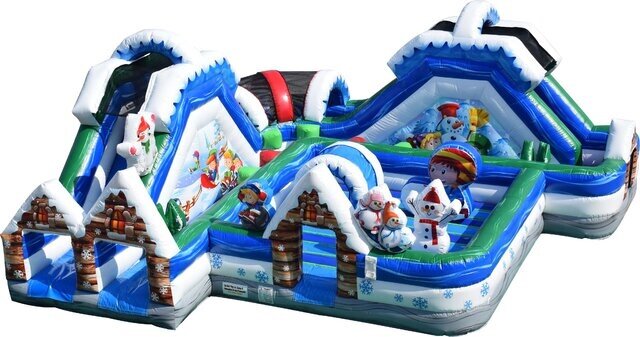 Winter Obstacle Run
Having so many slides and other fun activities out there gets one overwhelmed on what to choose for their winter events. I will be bluntly honest here; you need winter obstacles for sure for all your outdoor parties. Being a customer's favorite slide, it won't disappoint you.
Kids and adults have fun together
Yes, this is huge! Winter Obstacle Run is good for ages 6 and above. You can easily get it for rent through Ocala Premier Inflatables LLC or their website. Why do you want this slide? Because it is amazing simply. It has so many features which you can enjoy in the comfort of your place with your loved ones. It is so good that you won't want to send it back. Not a single person will get bored. In fact, they would want more and more.
Good news for you and your kids
It's available at a reasonable rental cost, but here comes the steal deal you can avail from amazing winter deals at Premier Inflatables LLC. Order it right away through Ocala part rentals and enjoy the perk it offers.