Marion County Event Rentals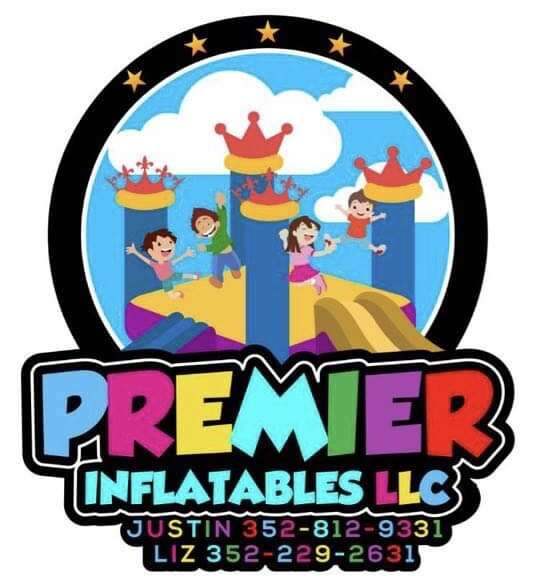 Reserving Is Easy!
We tried to take all the stress out of booking your rentals for that big Event with hundreds of guests. When you are checking out, our system recognizes what commonly is rented with that item to make the most complete party rental and ease of booking you could imagine.


What are you waiting for? Get started now!

Click the button below to start with your Party Date or see our entire store by category below. Remember to have fun and if you have any questions, one of our event rental specialist is standing by to help you. See Equipment By Date
Event Rentals In Marion County Florida
Welcome to Ocala Premier Inflatables. We are the #1 party supply rental in Marion county! With a home base in Ocala Florida, we proudly service all of the surrounding cities like: Dunnellon, Belleview, Reddick, Silver Springs Shores and McIntosh. If you need to throw a great party we are here for you. We believe in having fun without all the stress. Our goal is to help you create memories of a lifetime!

There is so much that goes into planning Church, school and corporate events that we want to make sure we provide a full service party experience. With our selection of water slide combos, interactive games, and concessions our team of professionals is ready to help you, from beginning to end, plan your next big event.

As a family run business we take each event and make it personal because we are family. From every backyard event to corporate event we aim to provide that extra special touch. We don't just provide your party rental needs, we promise smiles, fun and memories!

We understand the importance of your parties running smoothly so we make it our job to prioritize on time delivery, a staff that will help set up and affordable prices so that no one misses out!

We're professional party people, which means we keep the party going!

Church Event Rental
While planning your church events like camp and VBS this summer we are here to offer affordable and fun entertainment.We have made sure that we have something for kids of all ages. You want to beat the heat and have fun? We have a great selection of water slide combos and games. Whether you need indoor or outdoor activities, we have both. We are here to answer any questions you have to create the best experience possible. With our high quality inflatables you are sure to create fun for everyone. Adding our exciting activities and games is sure to make everyone's day.
Plan Your Church Event
We are proud to have been a part of so many countless celebrations. Let us help you plan your next church event. We know all the work that goes into it and we got you covered. We offer tents, tables, and chairs. What's a church event without food? We offer concessions supplies such as popcorn, cotton candy, including extra cotton candy supply, and sno cone machines. Our expert staff will include setup upon delivery. Our tents and tables come in a variety of shapes and sizes making it easier to plan your next event. Plan your church event with us and get it all done with one phone call!
School Event Rental
Planning your next school event? Do you need some fun stuff to do? Do you need indoor and outdoor activities and food? We don't want you to stress out, you came to the right place. We have a selection of wet and dry slides, combo slides and interactives. Our inflatables are a perfect addition to fundraisers, festivals and celebrations.With so many options to choose from we are confident our selection will keep your kiddo's cooled down and entertained for hours. Fun and safe for all school aged children. With prices to fit every budget we are sure to create the perfect event! Our flexible hours make it easy to work with every schedule. Night and day we got you covered!
Plan Your School Event
Planning a school event can be a lot of work when you have lots of students and faculty. We also offer a selection of concession machines and a selection of party rental needs. Make sure everyone has a place to sit. We have chairs and tables available for rent. If you need to make sure your guests are comfortable and protected from that hot sun we also offer different tent sizes and styles.Plan your school event with us and we will handle all the details. Our duty is to create memorable,and enjoyable experiences for a wide variety of ages and abilities. With delivery and set up included it's one more thing we have covered for you.
Corporate Event Rental
We love being a part of Corporate events and are thrilled to offer a variety of inflatables and games for your next party. We look forward to helping you plan a fabulous event and prove to you why we are Ocala's #1 choice in party rentals. Add a little flare to that corporate retreat.Treat your employees to a night of fun and excitement for all their hard work. We have a selection of interactive games,inflatables, concessions, and party supplies. Our interactive games are a great way to practice teamwork and enjoy some fun without the workload. Keep your staff engaged and entertained. Make this the corporate event of the year. Ask about our party packages and combo deals.
Plan Your Corporate Event
We understand all the details of planning these events.That is why we go the extra mile to cover every detail for you. We offer tents, tables and chairs. We intend for everyone to have a seat at the table and shade from the sun. We offer concession supplies such as popcorn, cotton candy, and sno cone machines to make things even easier. Our goal is for you to have a good time and create memories without the stress of party planning. Use our convenient online booking system to start the rental process today!
Church
Parties
Weddings, Receptions, Baptisms and so much more. We are ready to bring the fun to the congregation. Especially Vacation Bible School Fun!

Get Started
School
Parties
We proudly work with Day-Cares and Schools all over Marion County to provide safe and fun event rentals perfect for any field day, or fun day at school.

Plan Ahead
Business
Parties
Planning a team building exercise, luncheon, or just an awesome office party, we have got you covered. Plan you corporate event in Marion County with us.

Easy Booking
Feedback from REAL Marion County Businesses & Residents: